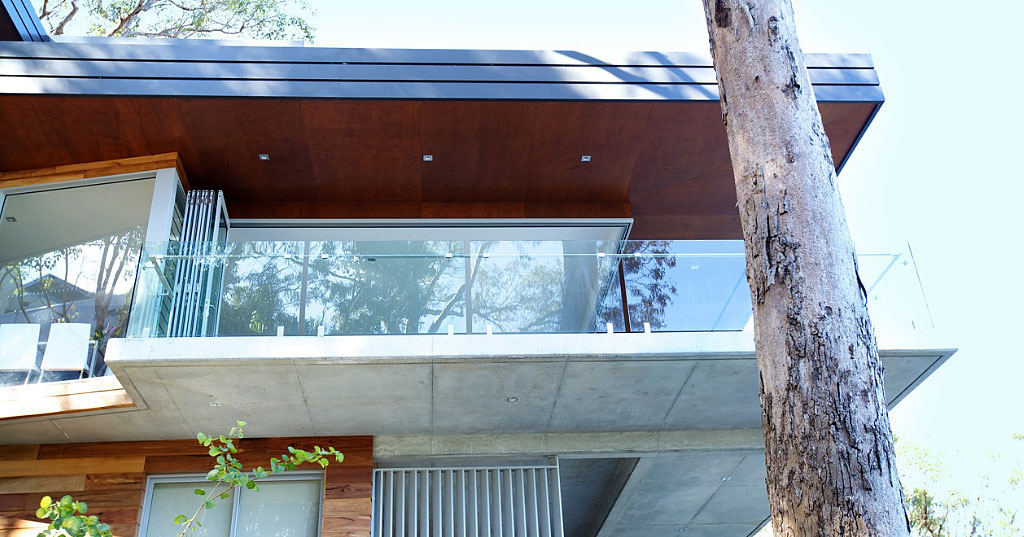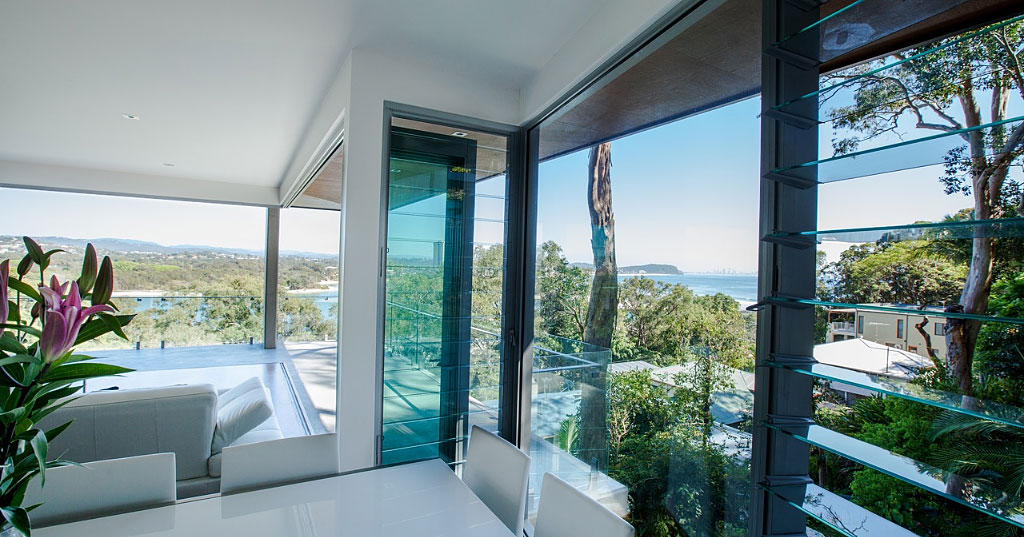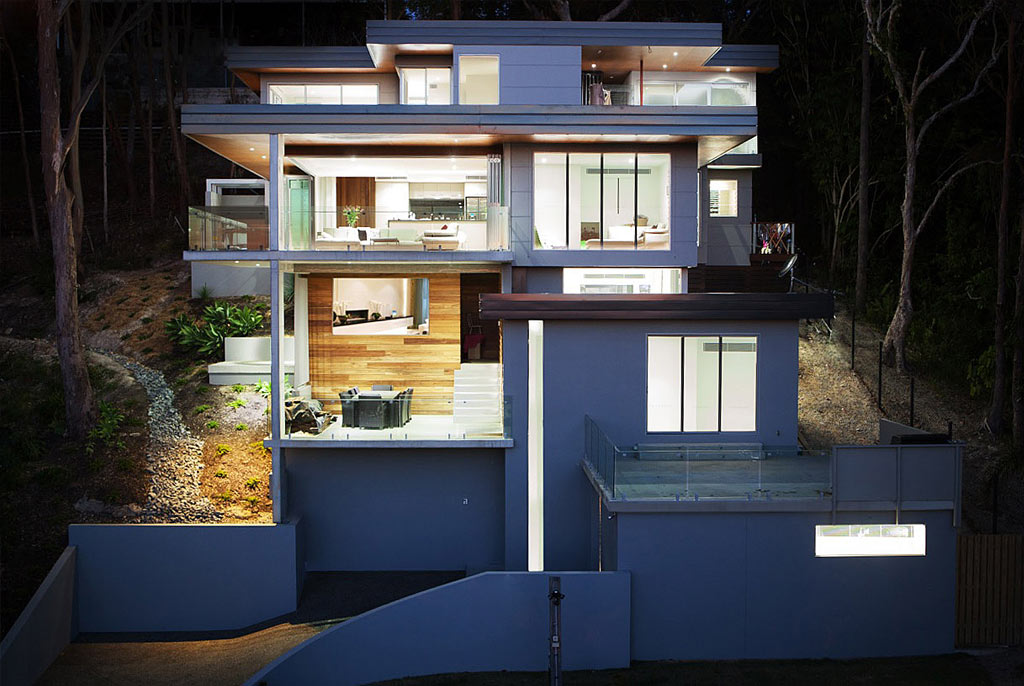 Award:
2014 Winner: BDAQ Gold Coast Winner: Home of 315 to 450 sqm
2014 BDAQ State Commendation, National Finalist Certificate
‍
‍Location: Currumbin Hill
Build Area: 410 sqm
Site area: 916 sqm
Special Features: Off Form Concrete Structure; Layered Levels; Lift; Stained Hardwood Ply Soffits; Stained Shiplap Hardwood Cladding.
This large luxurious contemporary residence was designed for a couple and their extended family of grown up children and partners.
The site is very steep with spectacular views to the west over the creek and north over the ocean, and due to its nature and council constraints, a layered design was required stepping back up the hillside.
The house has been designed over 4 levels connected by 2 lifts and stairs. With the garage only on the ground floor, the first floor accommodates a fully self contained guest suite, a patio and a gym/ office. The main living areas are on the second floor with a large cantilevered balcony wrapping around the lounge, while the third level accommodates the Master Bedroom, Ensuite and Guest Room with Ensuite.
Every room was designed to maximise the ocean views and views to the bush through large glass panels and louvres for natural ventilation, with no visible structure holding up the roof.
Custom made hardwood chamfer board and off formed concrete provide a subtle palette of materials to blend the house with the landscape.  This house would be equally at home as a hinterland design or a Brisbane suburban or river design.