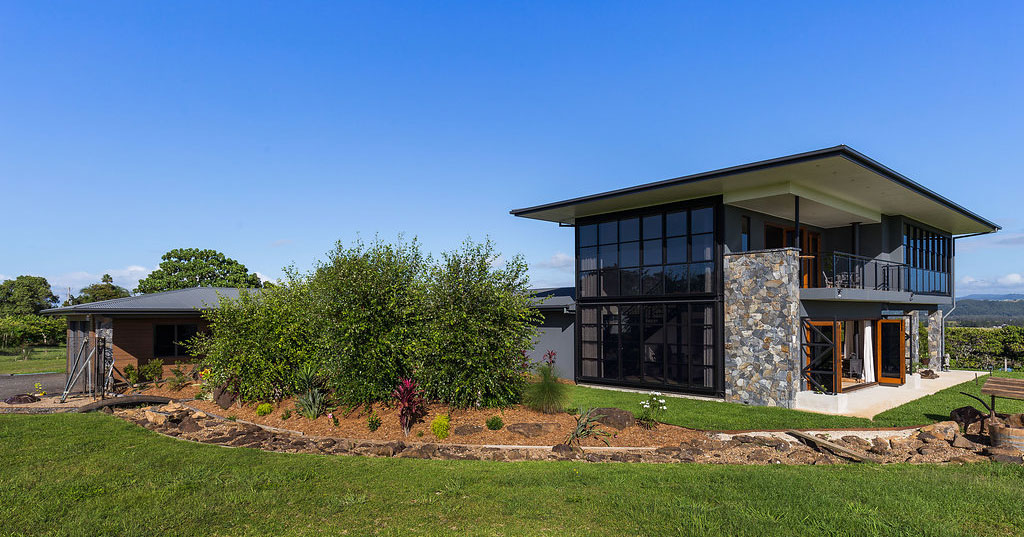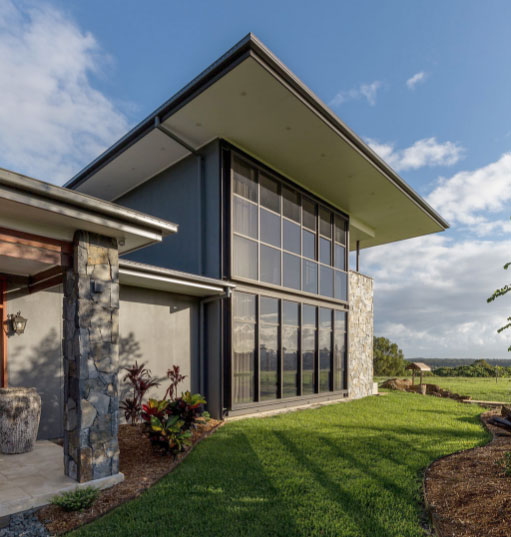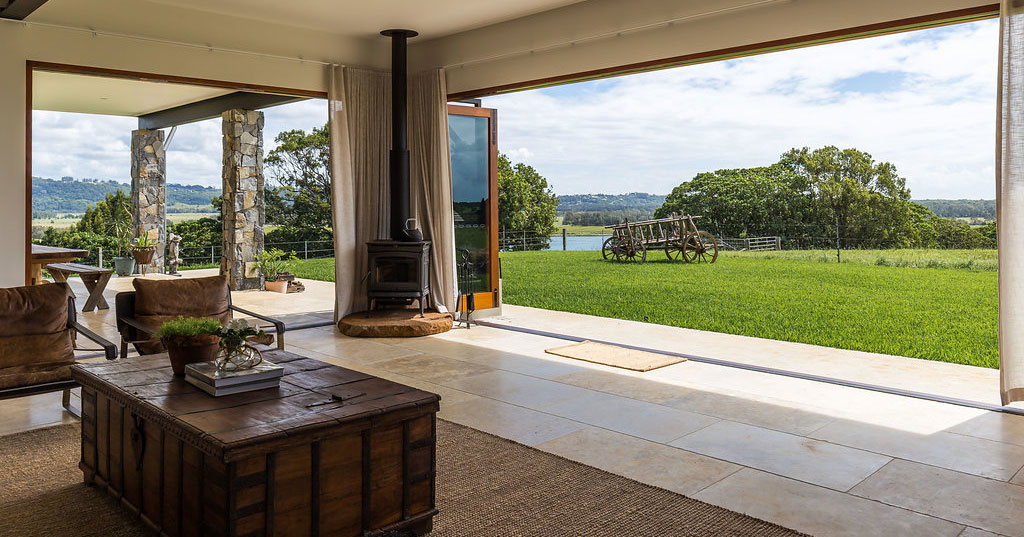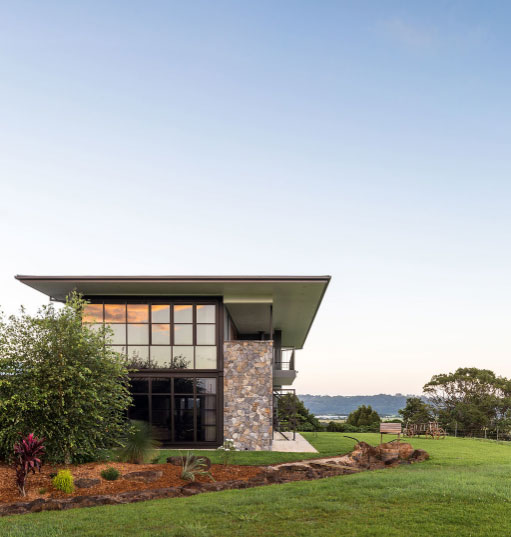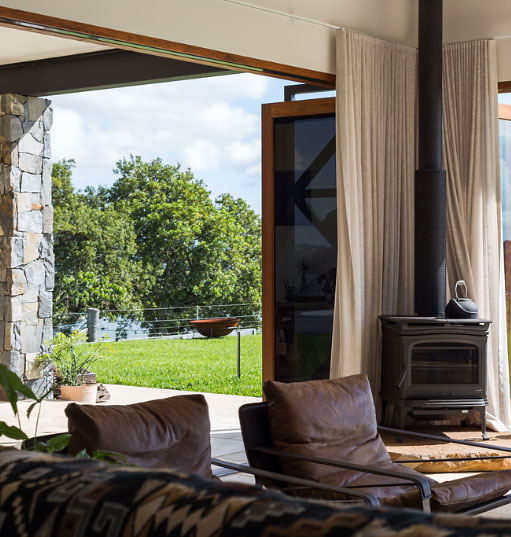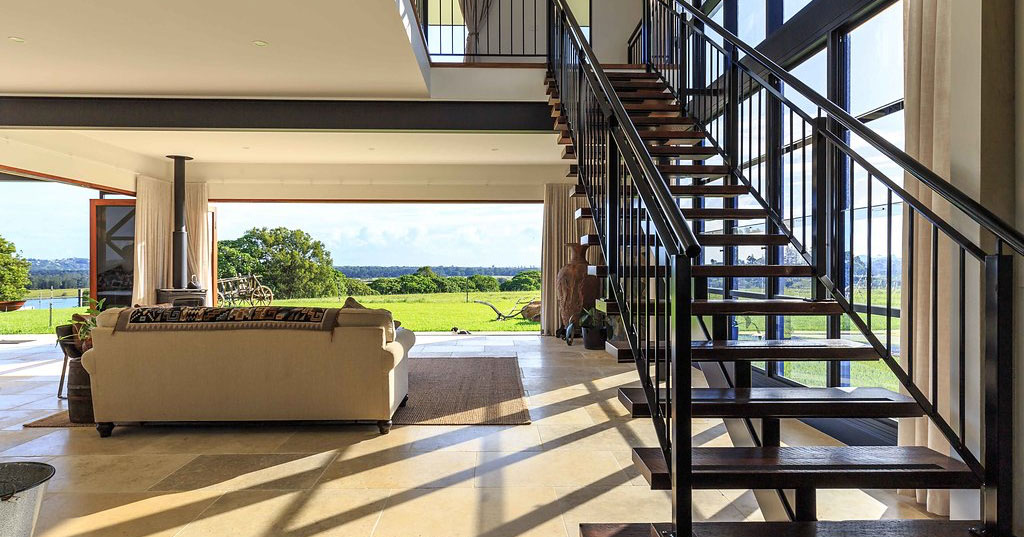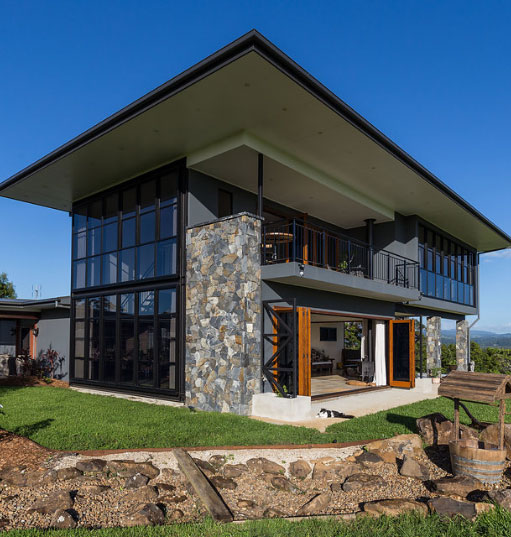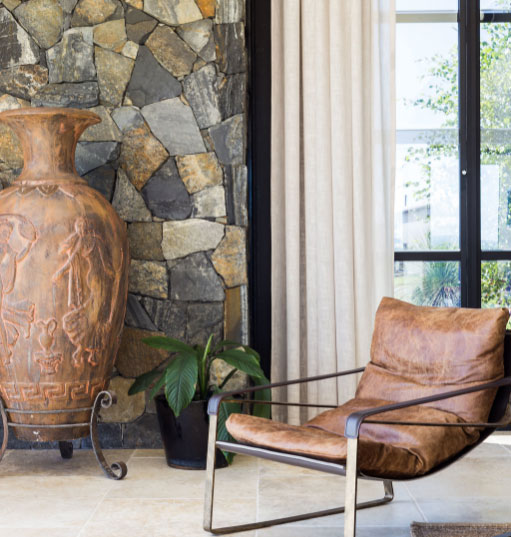 Awards:
2018 BDAQ Gold Coast Winner: Renovation between $350K – $800K
2018 BDAQ State Award Winner: Renovation between $350K – $800K
‍
Location: Cudgen
Build Area: 586 sqm
Site Area: N/A
Special Features: Rockwork Walls; Loft Style Curtain Wall; Polished Concrete Walls; Exposed Steel Staircase; Exposed Steel Beams
The process for this award winning design started with the owner asking me to convert their dilapidated steel shed into a small temporary residence until he raised enough money to do a brand new house in a separate location. Well he like the renovation so much he asked himself, why build a new house if we can extend the existing?  So a few years later the owner approached us asking for an addition that would house all they need suitable for an extended family farm homestead.  The property is now a working farm that sits on the noll of a hill overlooking farmland, a lake and the ocean in the distance.
We borrowed frm the style of Frank Lloyd Wright but incorporating all the principles of good passive solar design to keep the house cool in summer but warm in winter.  Plenty of sun lights the house up all year round but the extra wide overhangs block out the summer sun.  Plenty of large screened openings get the cross flow ventilation happening ensuring the house doesn't need air con.
Solid everlasting materials like rockwork, steel and glass ensure that the building will last a few generations without the need for maintenance.