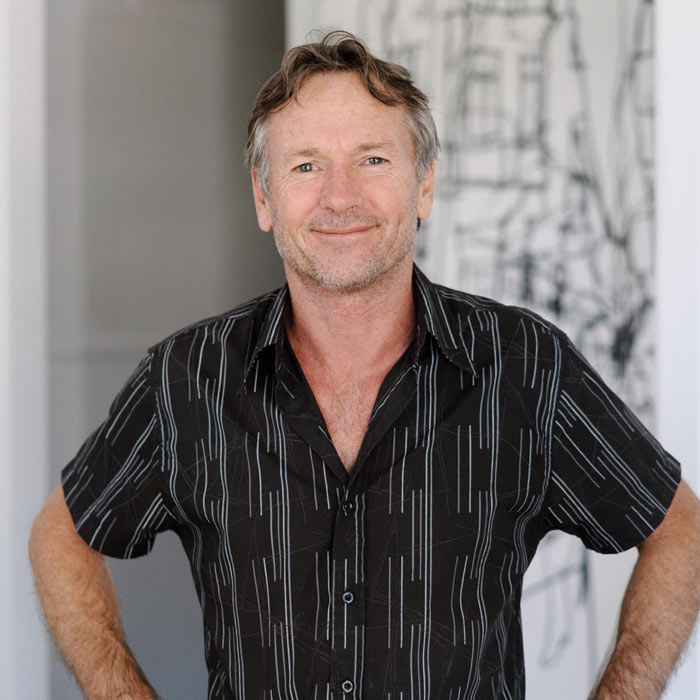 WILL COLLINS
Designer
‍Will Collins is a multi award winning Building Designer with a passion for modern sustainable design. With over 20 years experience within his own practice, Will has in his portfolio a wide range of projects from designing sustainable homes, luxury individual homes, duplexes, townhouse developments, additions and renovation designs.
Will has been invited to sit on many judging panels to award individuals within interior design colleges and with the Building Designers Association of Queensland and has been widely published and many homes have made it to various TV programs and documentaries.
He was president of the Gold Coast Branch of the BDAQ in 2001 and has been vice president for 7 years and secretary for 9 years. He graduated in 1984 at Gordon Technical College in Geelong and started his own practice in 1993 after 10 years working with many architects practices.
With extensive construction knowledge and passive solar design skills, Will has helped hundreds of clients achieve a house of their dreams.
Will's passion is creating modern homes that are warm in Winter and cool in Summer.
MARIANA CLARO
Designer – B.Arch. and Urban Planning Brazil
With an eye for detail and creative thinking, Mariana brings to the practice elements of amazing Brazilian Architecture and Design. She graduated in Architecture and Urban Planning in 2003 from FAU Mackenzie, Sao Paulo, Brazil and settled in Australia in 2007 after sailing halfway around the world with her partner.
During this time, Mariana lived in various places, extending her knowledge of other cultures and their unique building methods. She has worked in many architects offices in Brazil, then New Zealand settling in Australia and is passionate about residential architecture.Since living in Australia, Mariana participated in several Architecture workshops and conferences, and has worked with Architects and Building Designers mainly in unique residential design projects.
Mariana loves solving clients specific initial design problems with a sustainable design approach and has a flair for unique design.