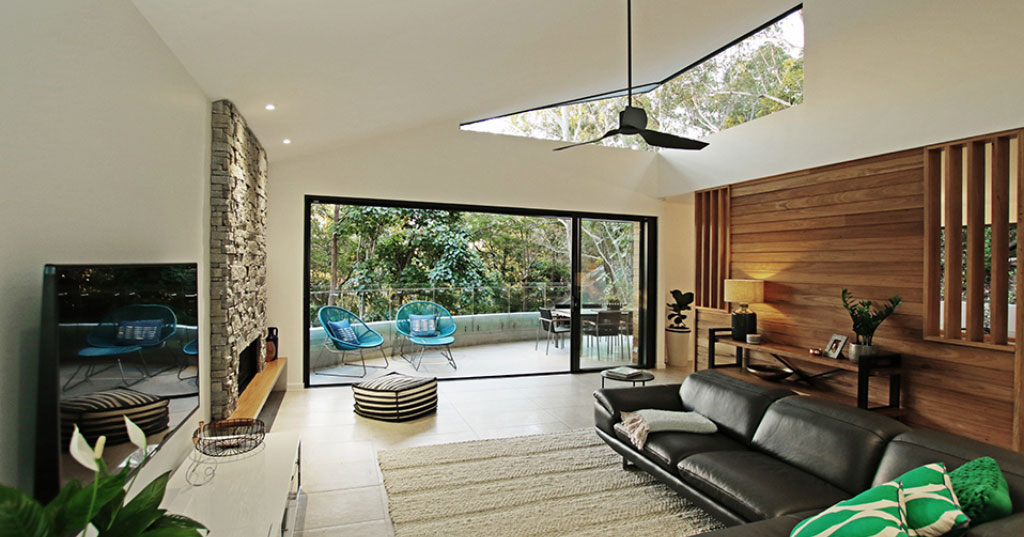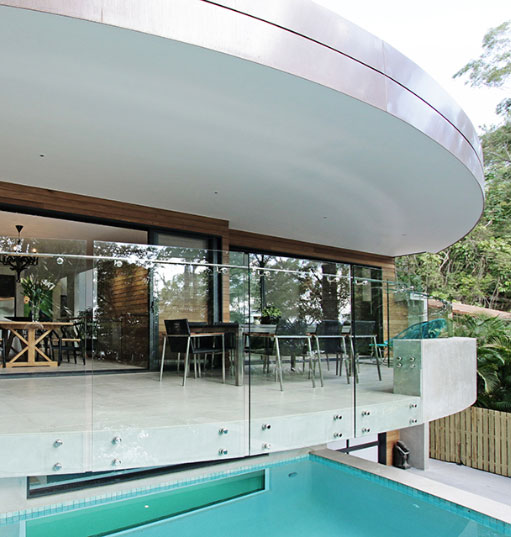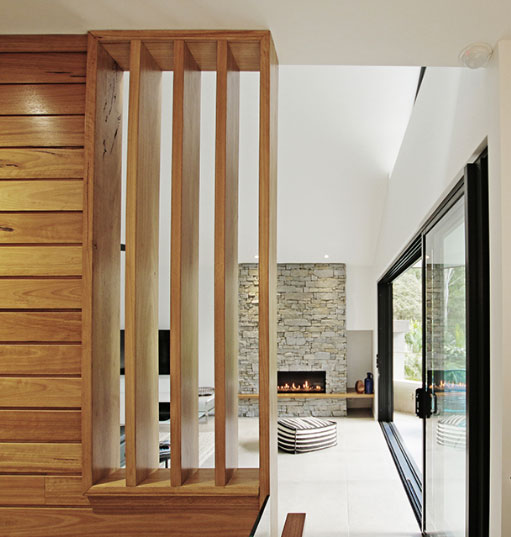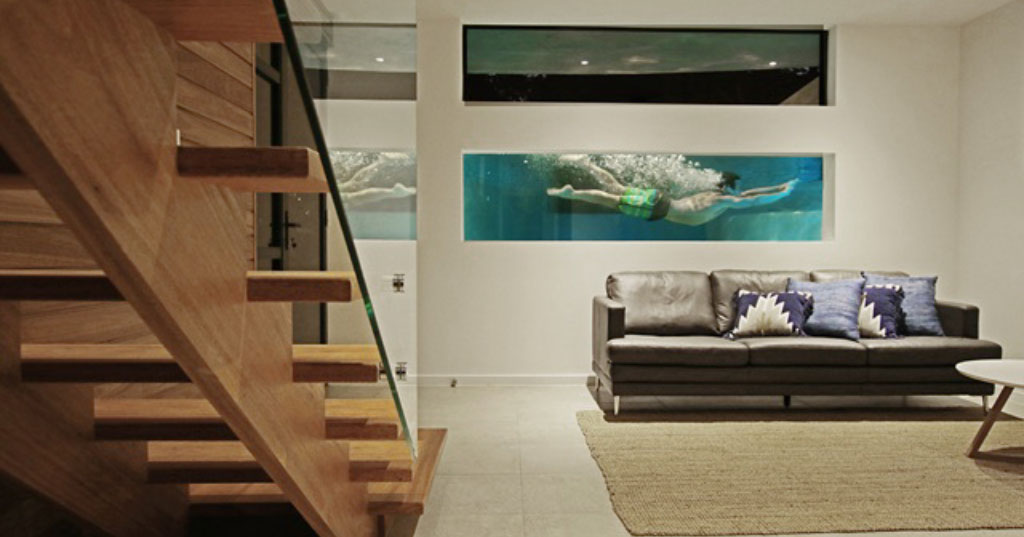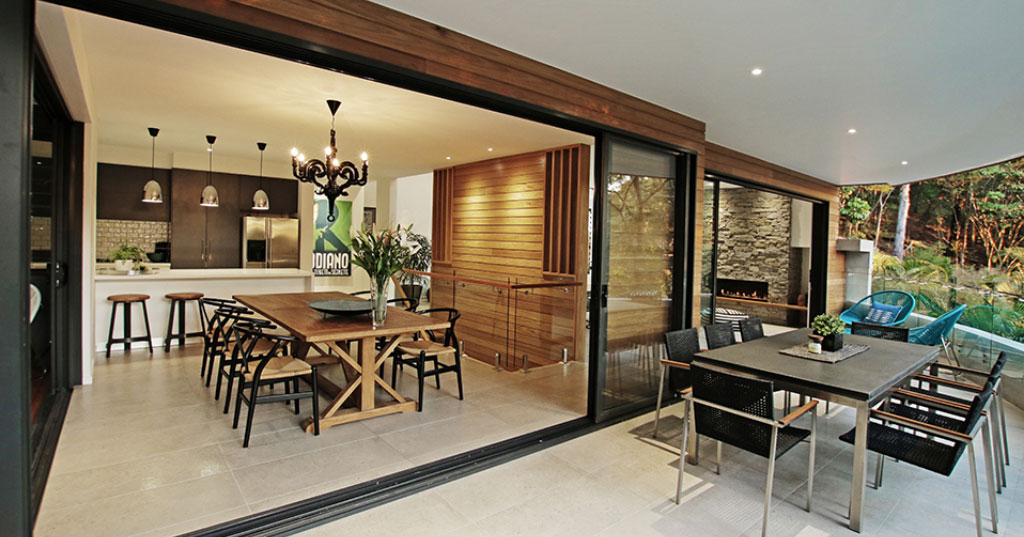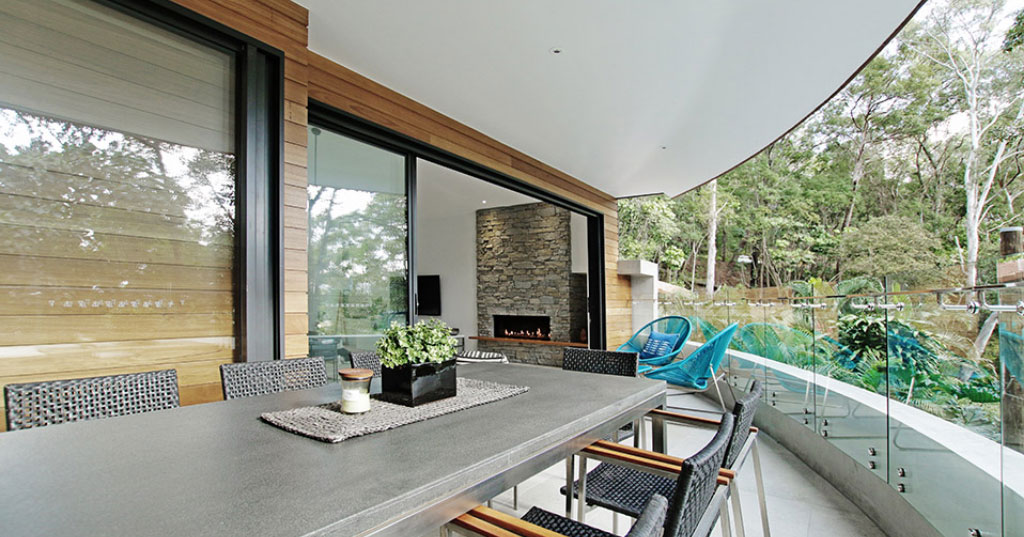 Awards:
2016 Winner: BDAQ Winner – New house between $500k and $750K
‍
‍Location: Currumbin
Build Area: 280 sqm
Site Area: 695 sqm
‍Special Features: Off Form Concrete; Copper Fascia; Pool Window
This was a very challenging steep site facing west to bush views. It made sense to place the garage on the only flat portion of site on the south side of the block. This enabled a nice long driveway wrapping around the curved swimming pool for off street, as street side parking was very limited.
An entry and rumpus room are combined on the ground floor. This room has restricted solar access to north due to the steep site, so we designed 2 windows into the pool area to capture as much light as possible.  One pool window is below water level so you can sit in the rumpus room and look into the pool watching the aquatic adventures and the other is just above water level.  The effect of the dappled light on the ceiling is so beautiful and reflects downwards helping light up the room.  The pool has a curved end facing the street with a curved glass edge so that people passing by can see that it's a pool.
This helps break up what could have been a stark facade which is coated in an off form concrete look render finish.  It also adds a splash of colour.
The upstairs balcony is also curved and coated in the concrete render to carry the same design theme through. We have mirrored the curved balcony with a generous wide roof and a copper clad parapet.