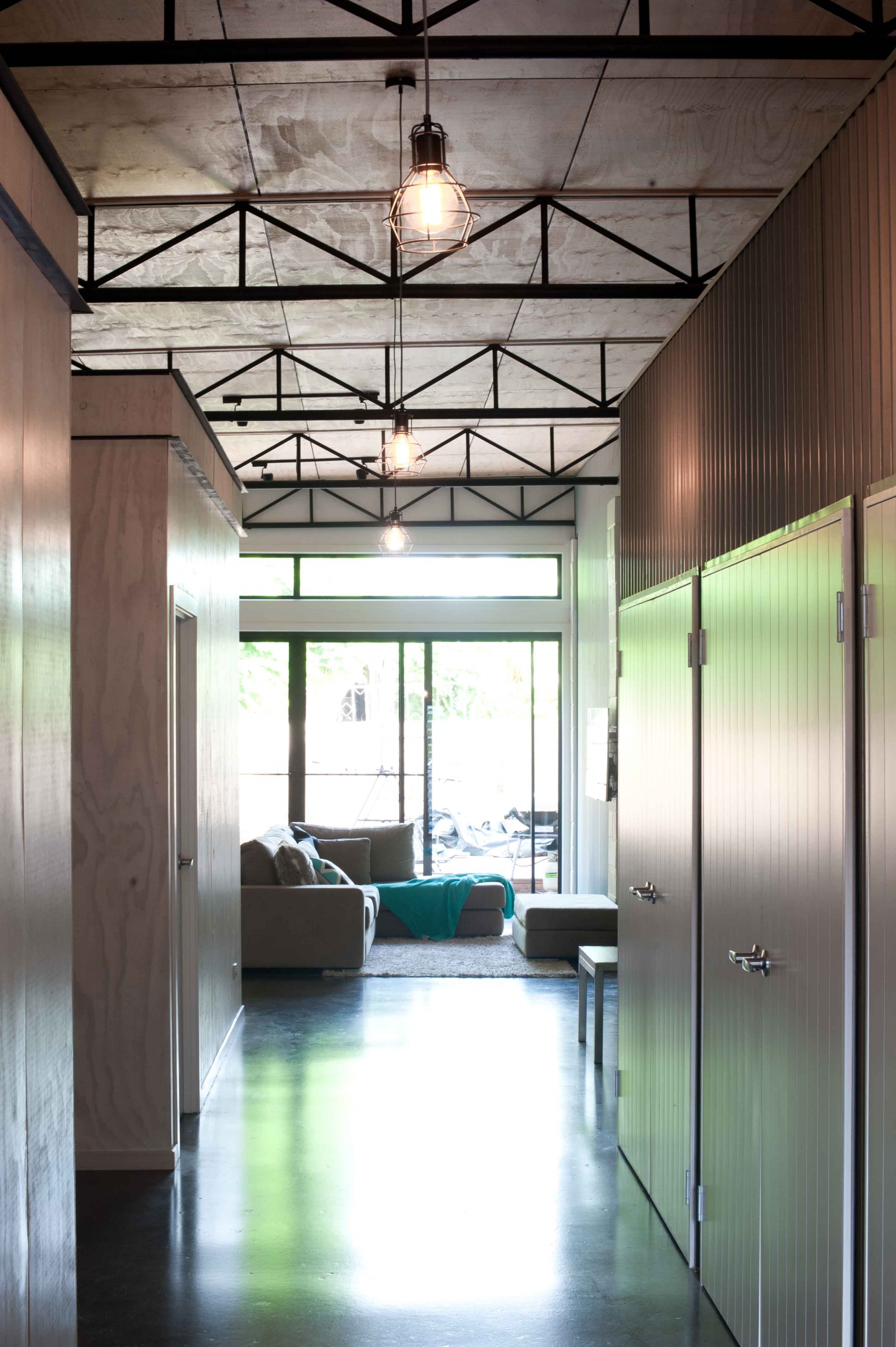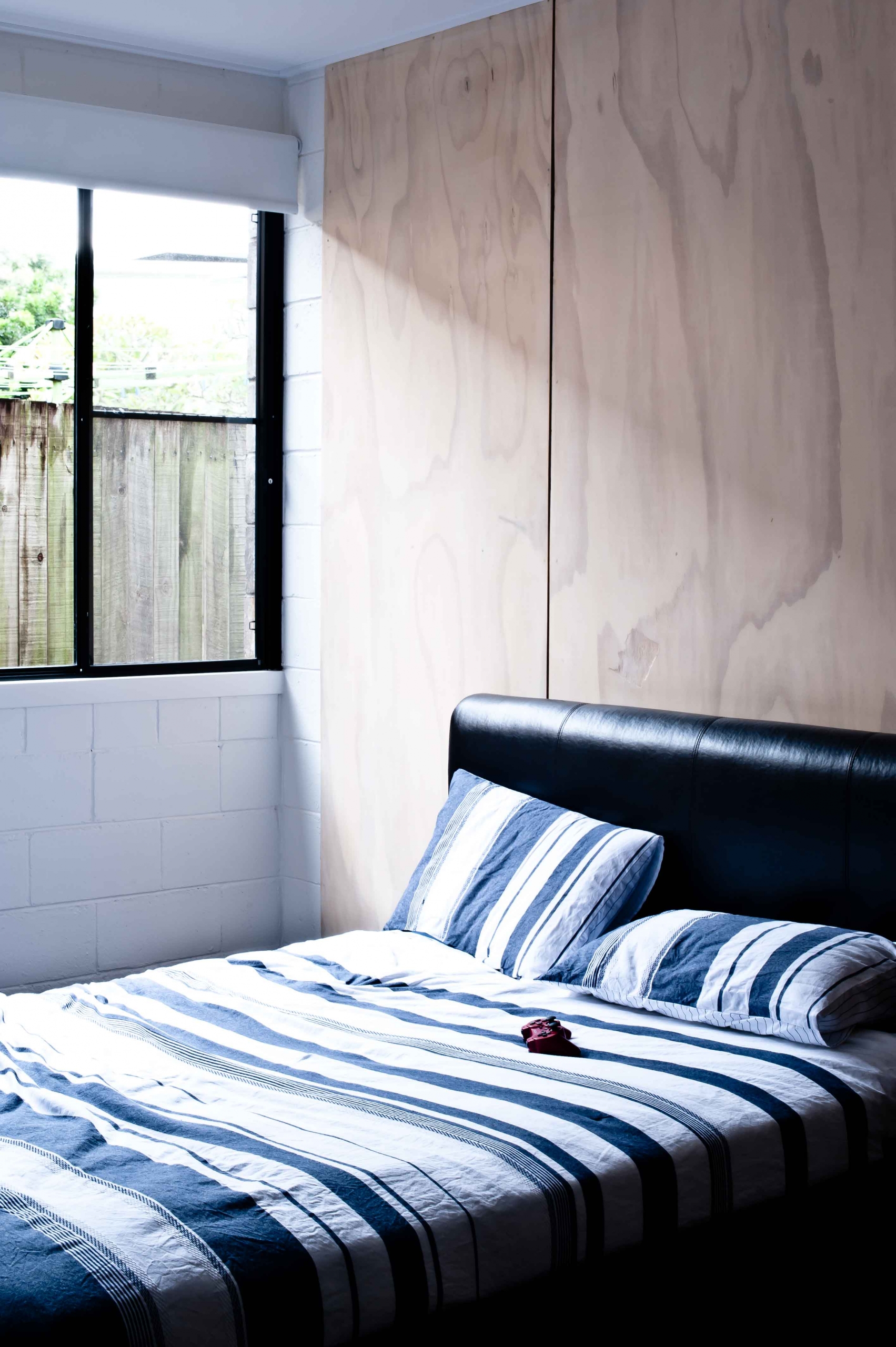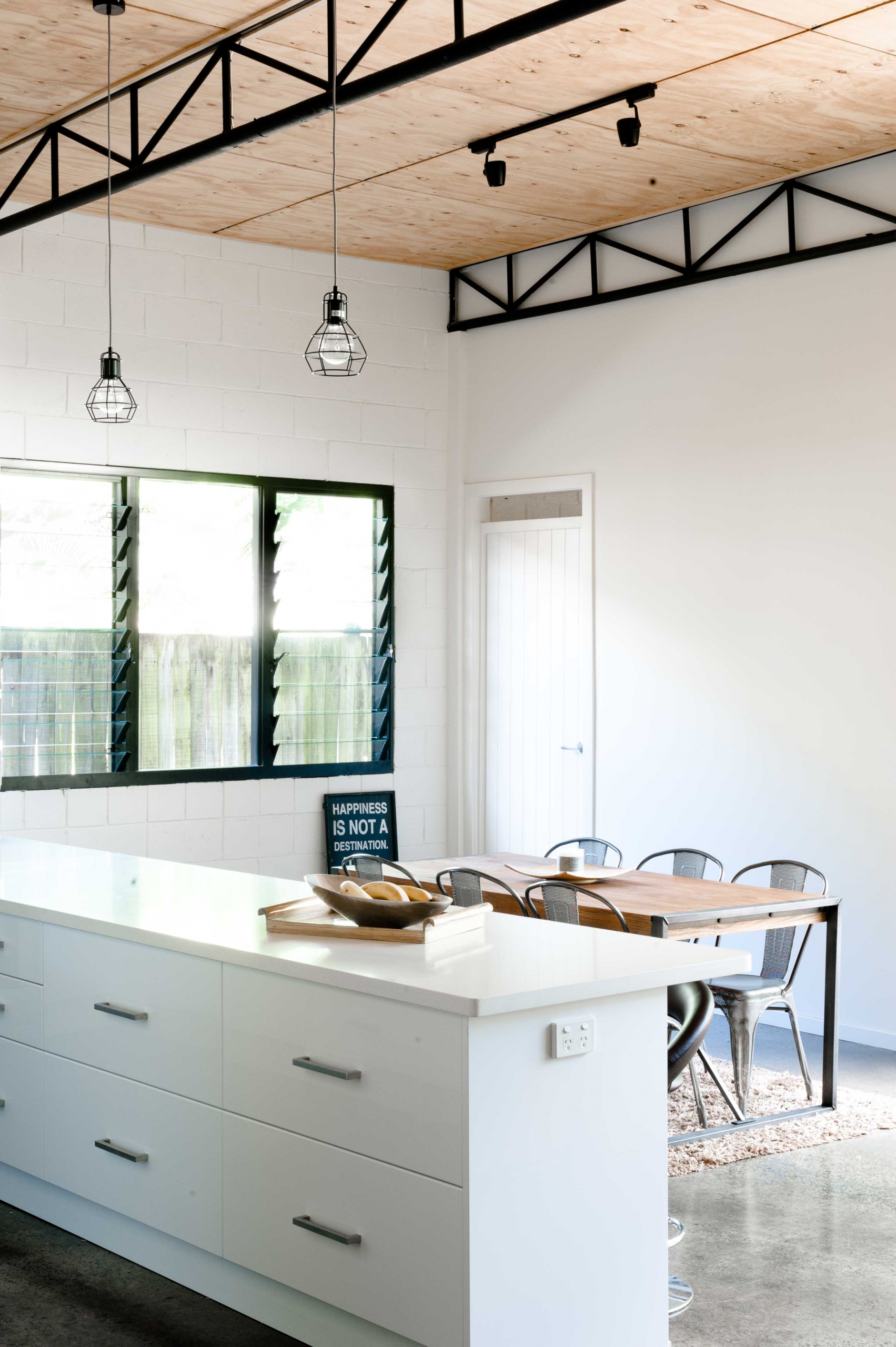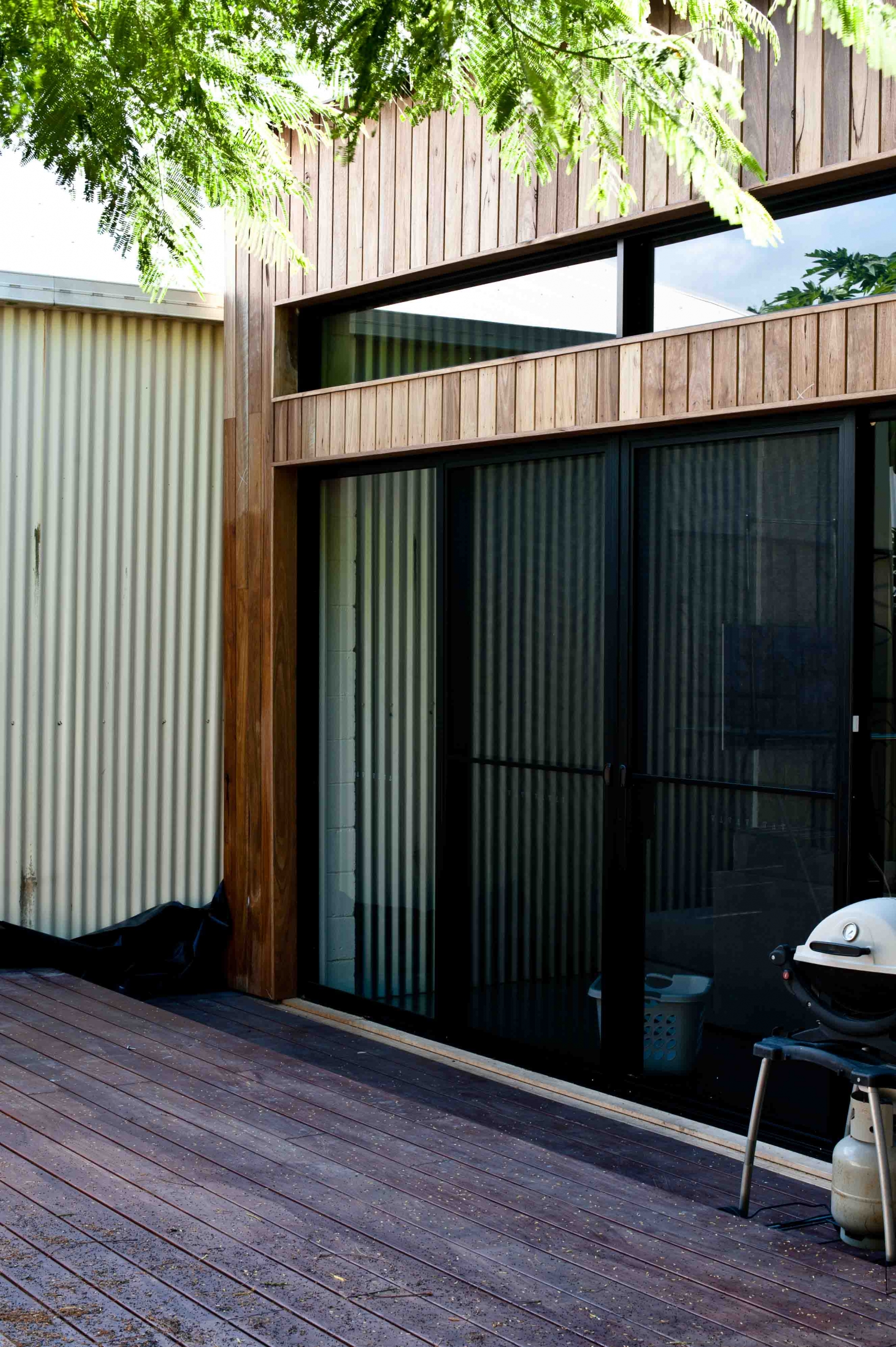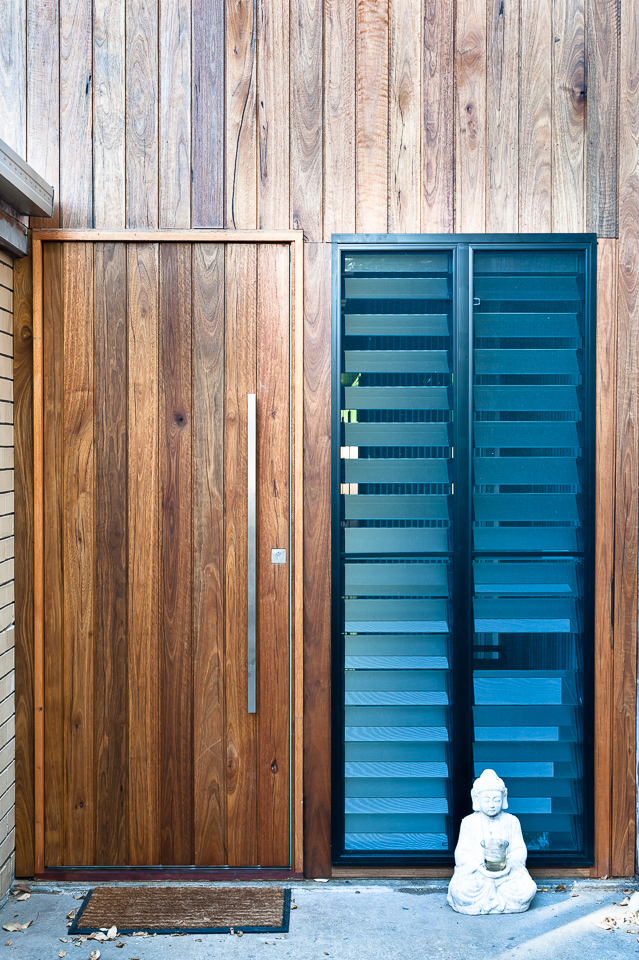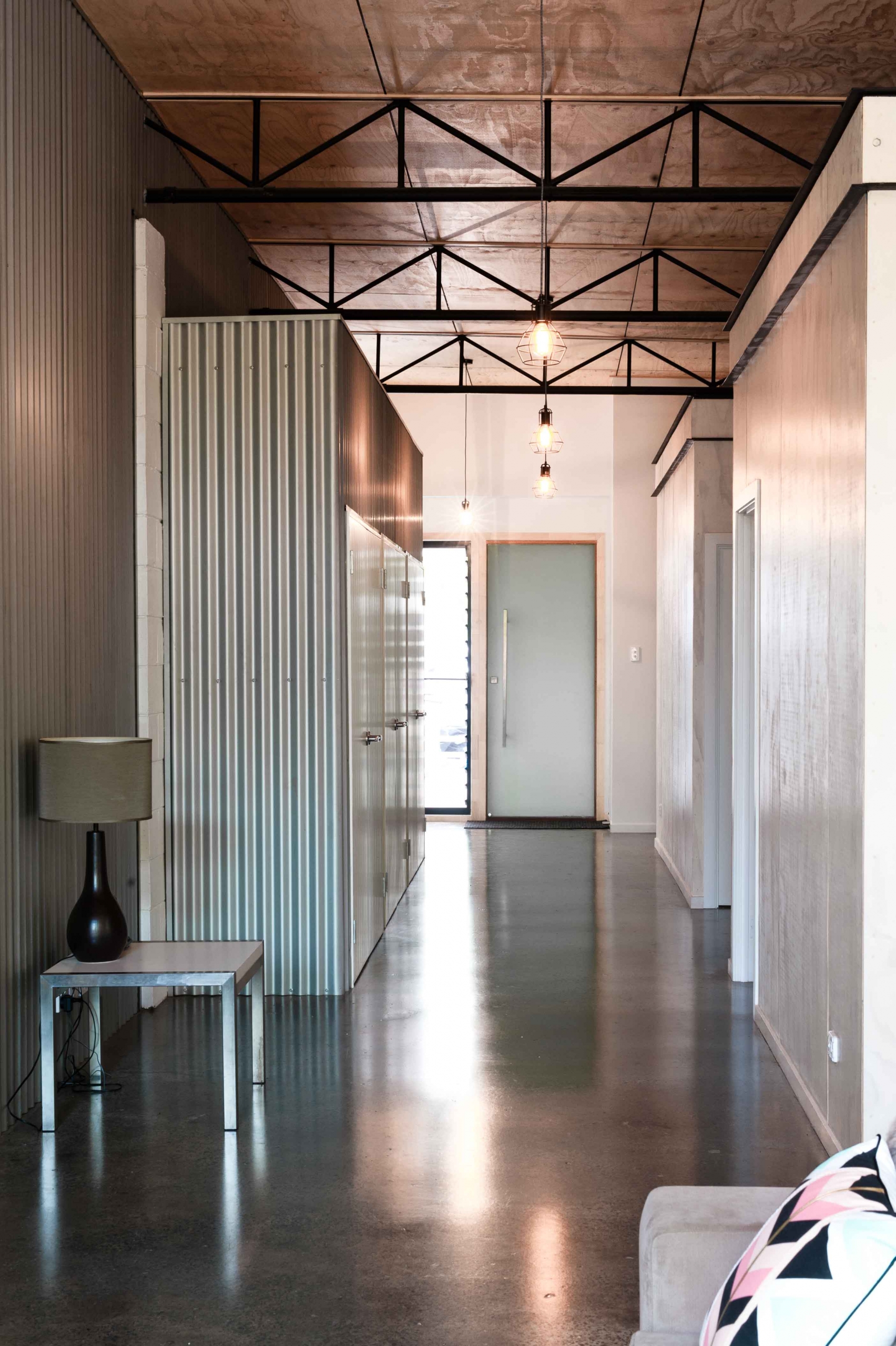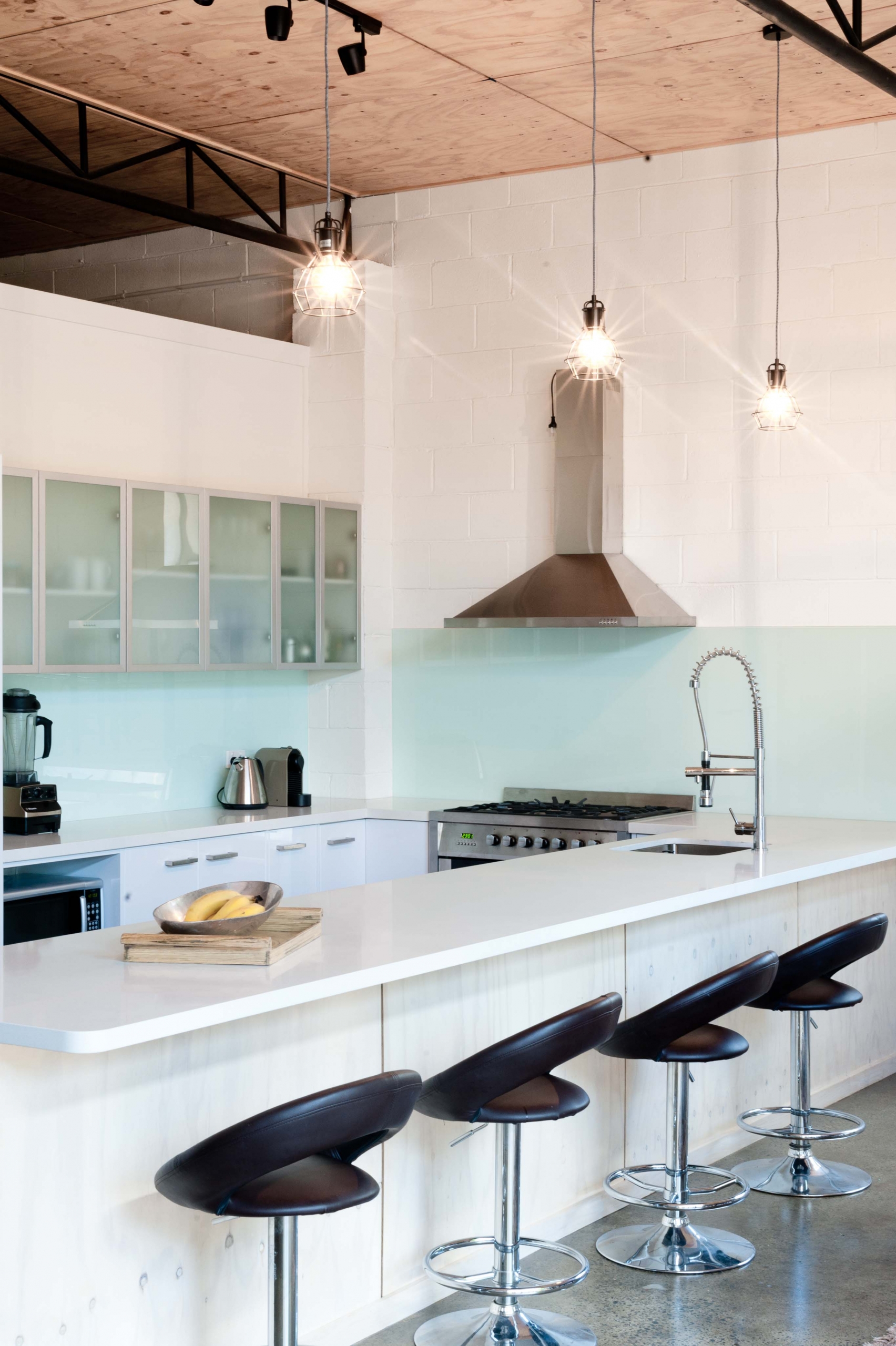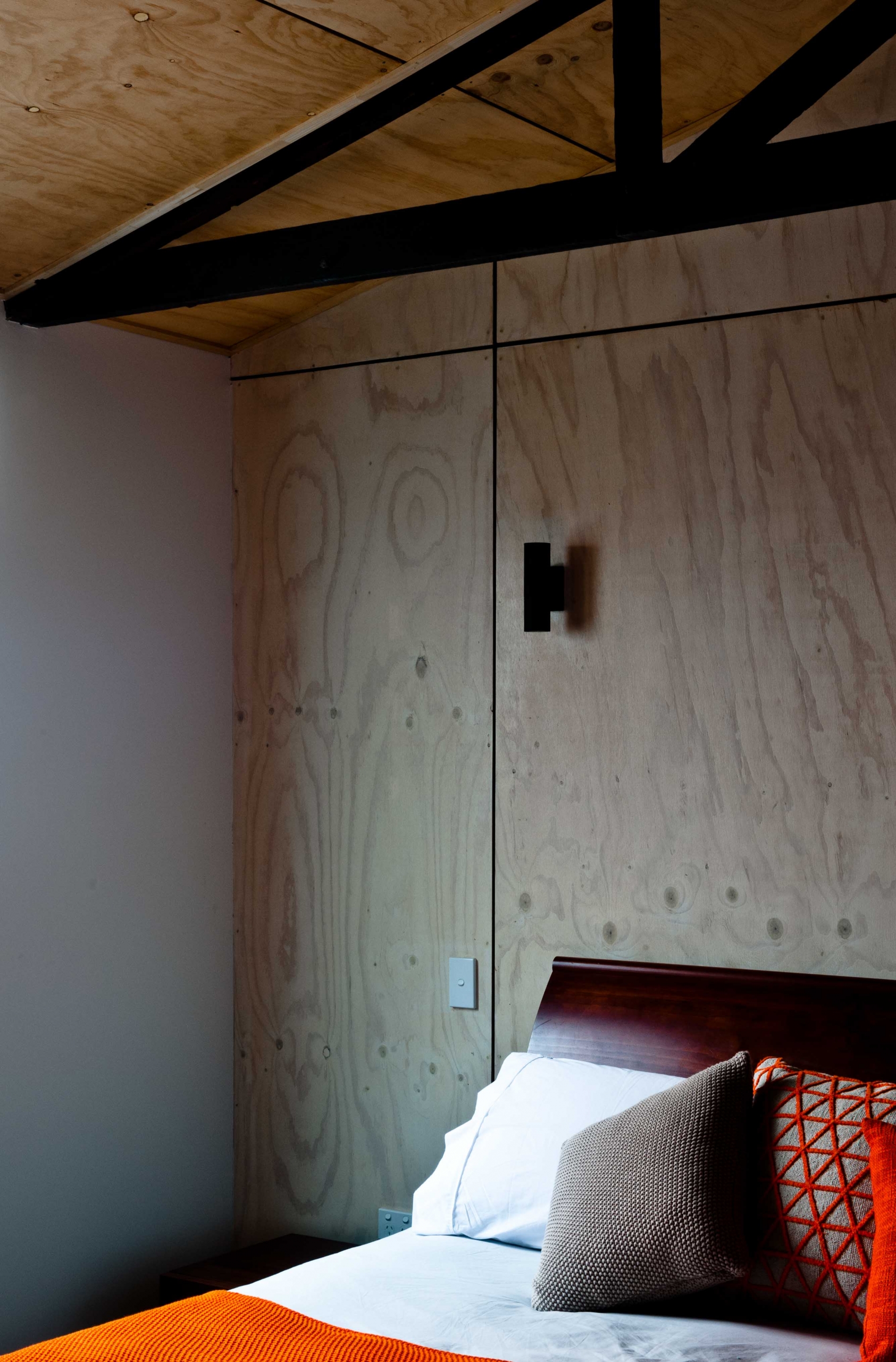 Industrial Shed Conversion
Awards:
‍2015 Gold Coast Winner BDAQ for Residential Alterations/ Additions
‍
Location: Palm Beach
Build Area: 283 sqm
Site Area: 405 sqm
Special Feature: Exposed Steel Trusses; Polished Concrete Floors; Limewashed Plywood and Zinc Internal Walls
The owners bought an existing 1960's shed that had been used as a mechanical workshop.  It was run down, termite infested, paint peeling, oil soaked concrete floors and leaking roofs. They hadn't bargained for all the extra work $ that needed to be done to convert into a residence.
We chose an industrial style for the interior as it was the most economical transition to retrofit and suited the history of the original building.  The design brief was mainly to convert the interior into a residence as quickly and cheaply as possible.  The exterior was to come later but we ended up tackling it anyway.
The owners needed to achieve 3 bedrooms, 2 bathrooms, a gym, home office and open plan living, kitchen and dining.  We managed to get a small 4th bedroom for their mother who visits occasionally from overseas.
They needed the home office to be at the front of the building so it could double as a semi shopfront. Then some storage for surfboards, bikes etc then the gym. A carport is to be added later when they get more cash.  But for the moment we had to get them into this building within 3 months (including planning and build time).
The front part of the existing building was low key and built using single skin brickwork with piers and some timber framed walls with hardwood roof trusses. This was probably an addition to the tall existing concrete masonry shed at the rear of the block (see photo's). This area had steel girder trusses.
We decided to expose all the trusses throughout the building, the hardwood ones to be stained and the steel trusses to be painted black, same as the original colour.
The concrete floors, although deeply oil stained, are now polished and looking great, the history of the building shines through with dark oil patches here and there under the sealer, and some old paint marks faintly showing through.
For the main entry walls I chose a feature wall of corrugated iron in a silver zincalume finish placed vertically to give the hall a lift and an industrial look.  The entry door was to be clear glass in black steel frames but a budget compromise was achieved. On the opposite wall we chose lime washed plywood for the feature to keep it light as natural lighting in this shed with walls on the boundary is a big issue.
Black steel features have been incorporated elsewhere to carry the theme through the building.