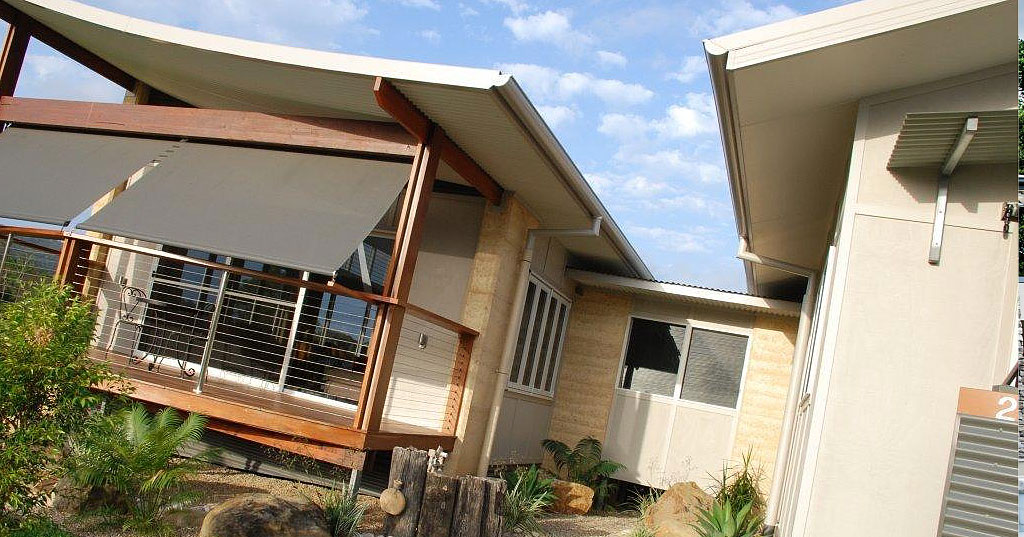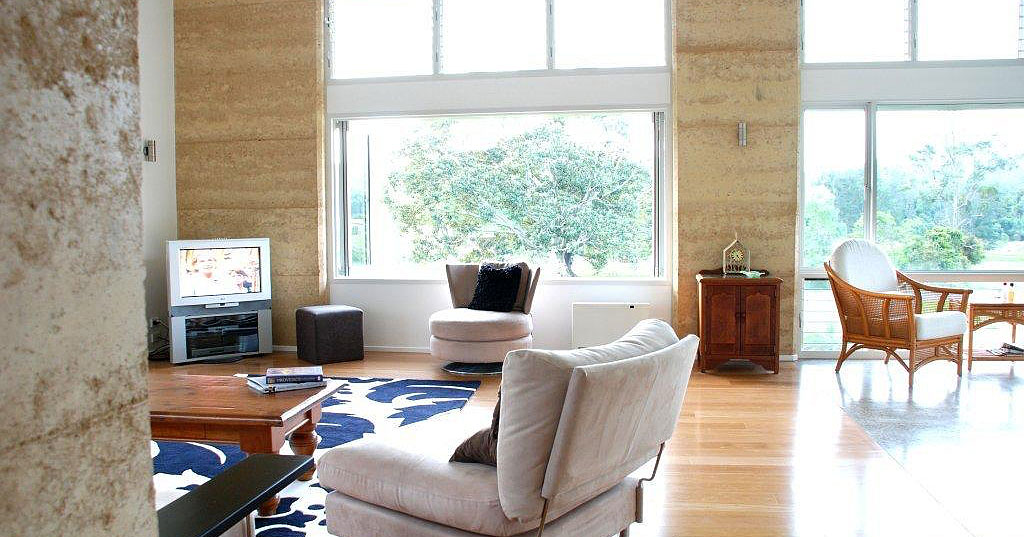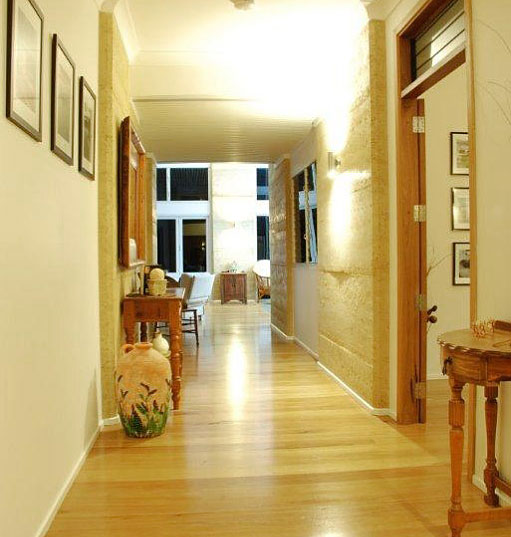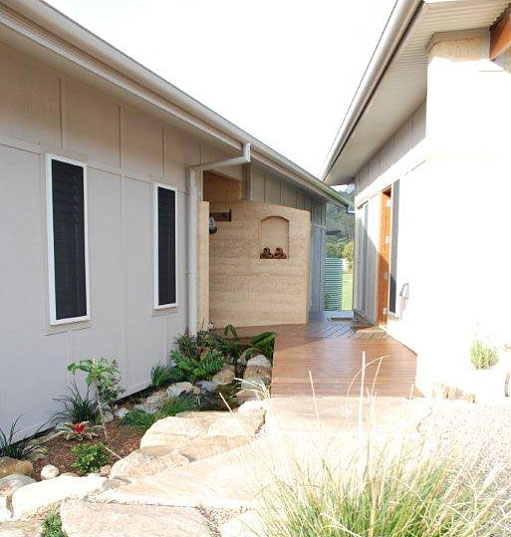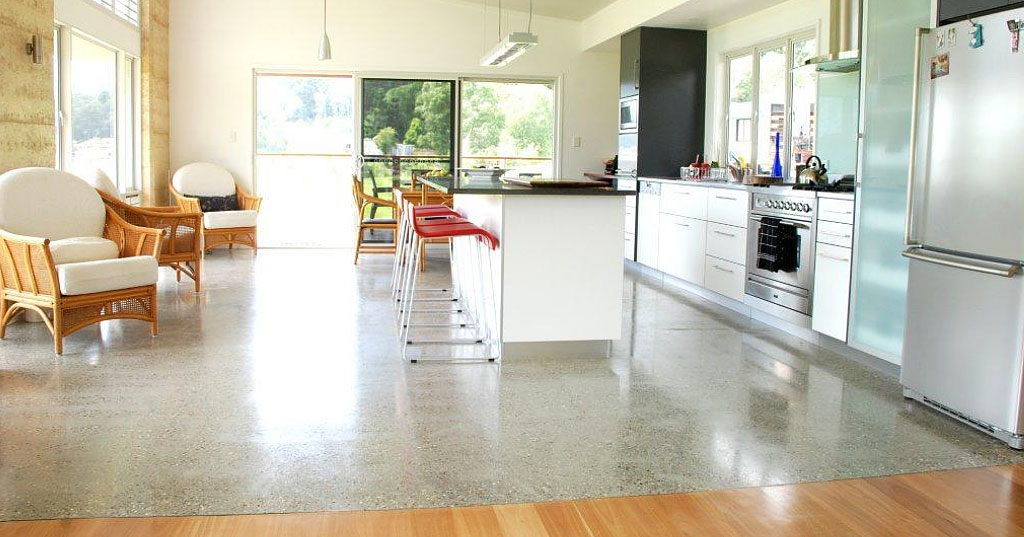 Location: Currumbin Valley
Build Area: 330 sqm
Site Area: 1062 sqm
Special Feature: Rammed Earth Walls; Recycled Timber; Curved Roof; Pavillion Style; Polished Concrete Floors
This couple loved a pavilion house I'd designed a year earlier so much they wanted something similar. Not wanting to copy the original house plan I had to come up with changes to suit the new owners personalities and tastes.  I completely changed the look of the house by using two opposing floating curved Ritek roofs over the north and south pavilions and a gable roof over the middle pavilion.  Rammed Earth blade walls were used combined with a polished concrete floor for the main thermal mass component in the kitchen and dining areas.
Glass breezeways help connect the pavilions whilst the rammed earth and polished concrete floors provide that solid feeling that people originally from the city may feel they need and helps give a feeling of luxury sophisticated design.
I have used multiple curved recycled hardwood decks for entertaining so that one can always find an area to get away from the elements whilst staying outside to appreciate all that nature has to offer in this remarkable area.  These decks help transform the inside to the outside for an uninhibited transition from house to garden and kitchen to vegy garden.
I designed a large store and workshop area adjoining the double garage with a laundry that is separated from the bedroom areas keeping the potential machinery noise to a minimum.  These items are most convenient for a rural, functioning property and are often forgot about by average designers.  Also a lot of designers forget about the clothes washing lines needing to be under cover, location of compost bins, recycle and rubbish bins also need to be well placed and thought about.  Where do the water tanks go?  How does the roof water get to them? These questions and more are all important questions a good designer will think about and provide solutions for.