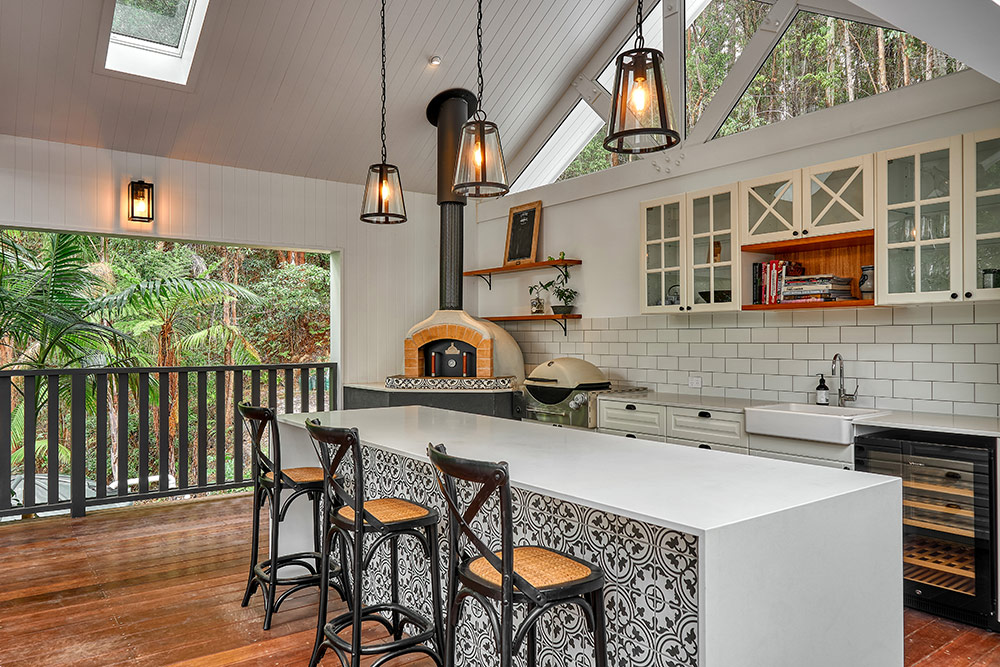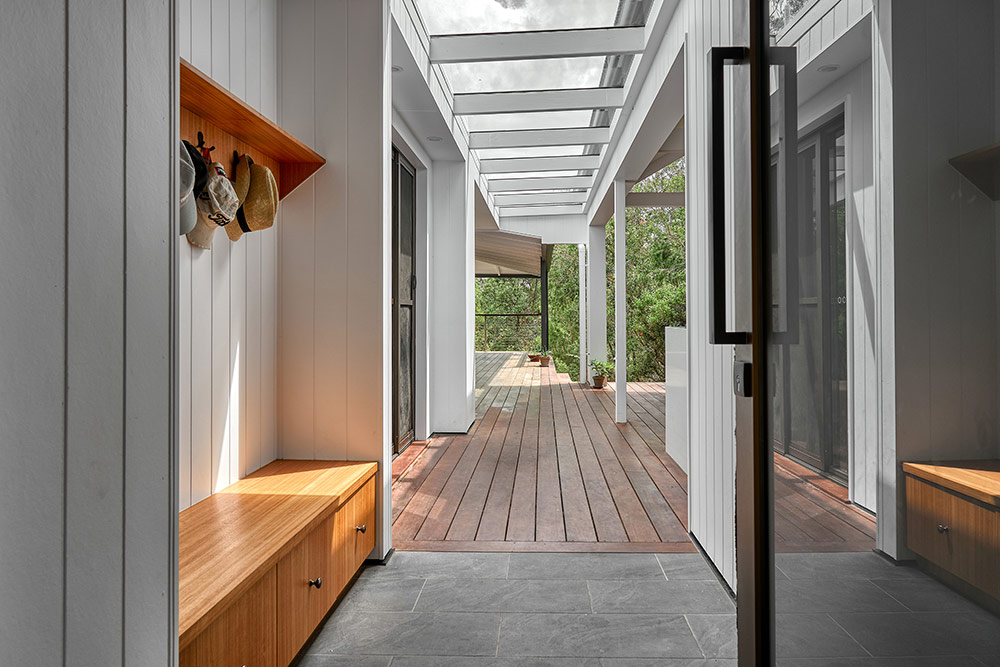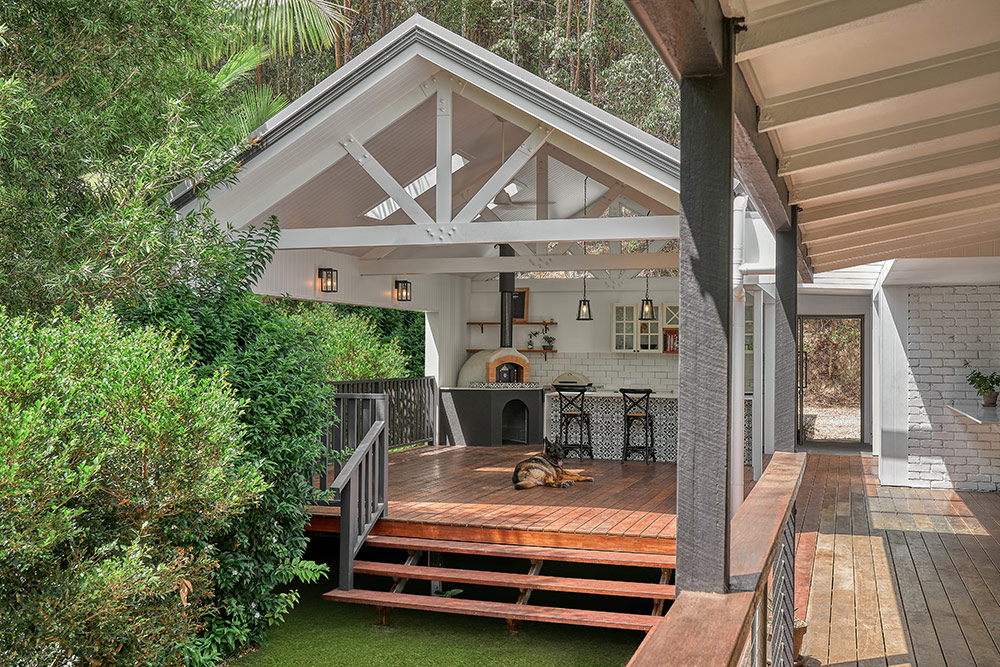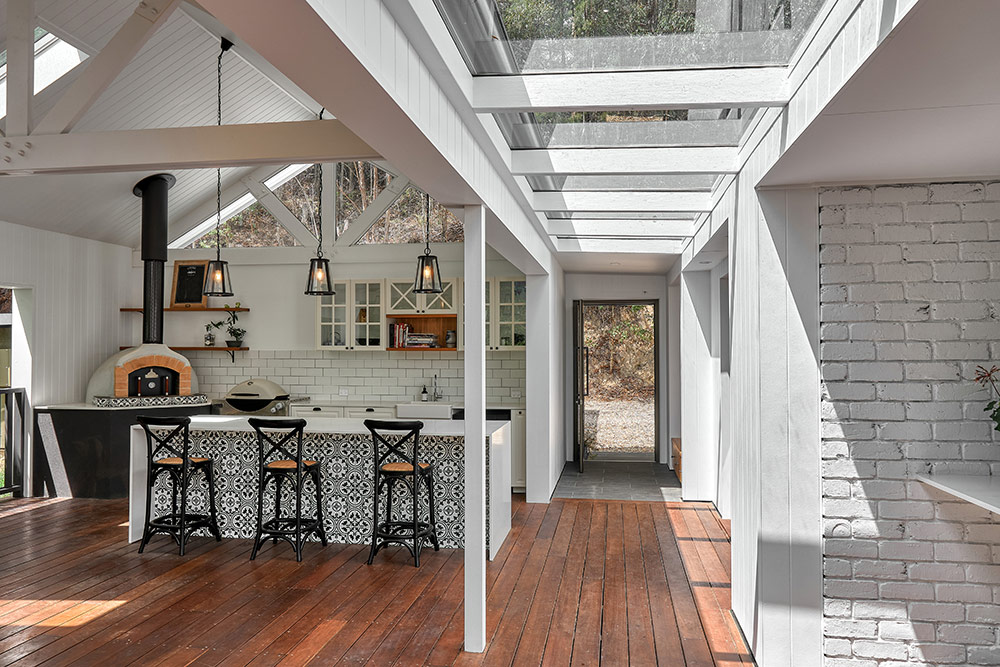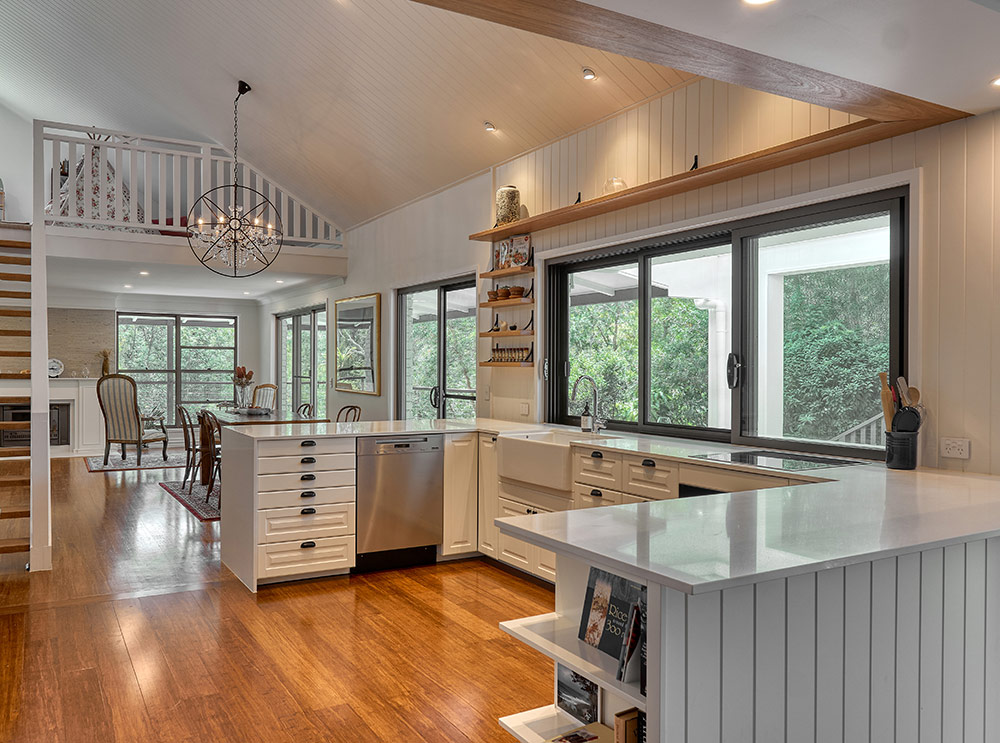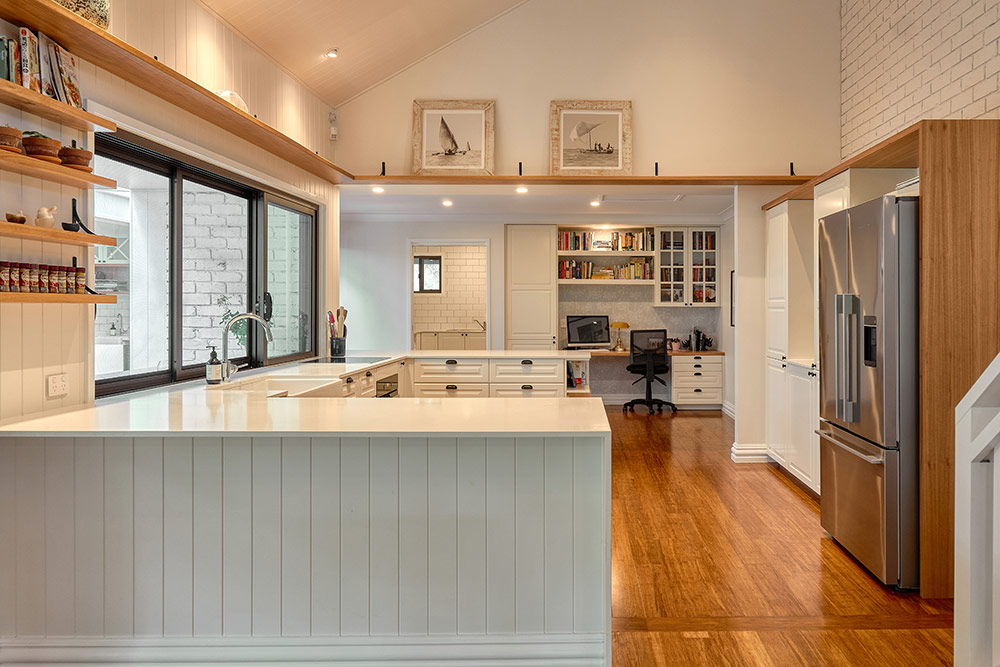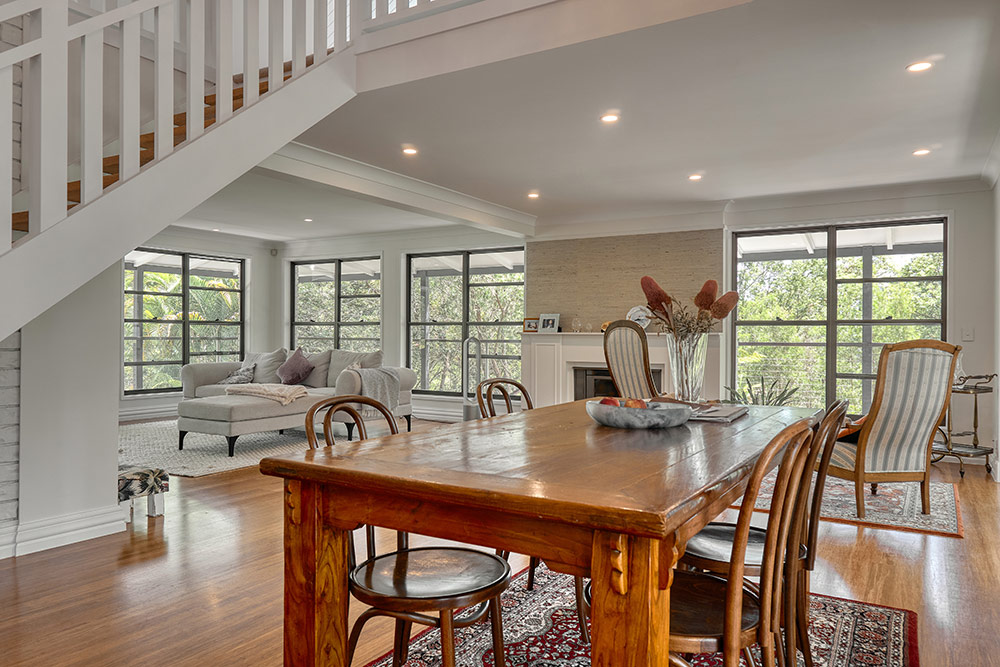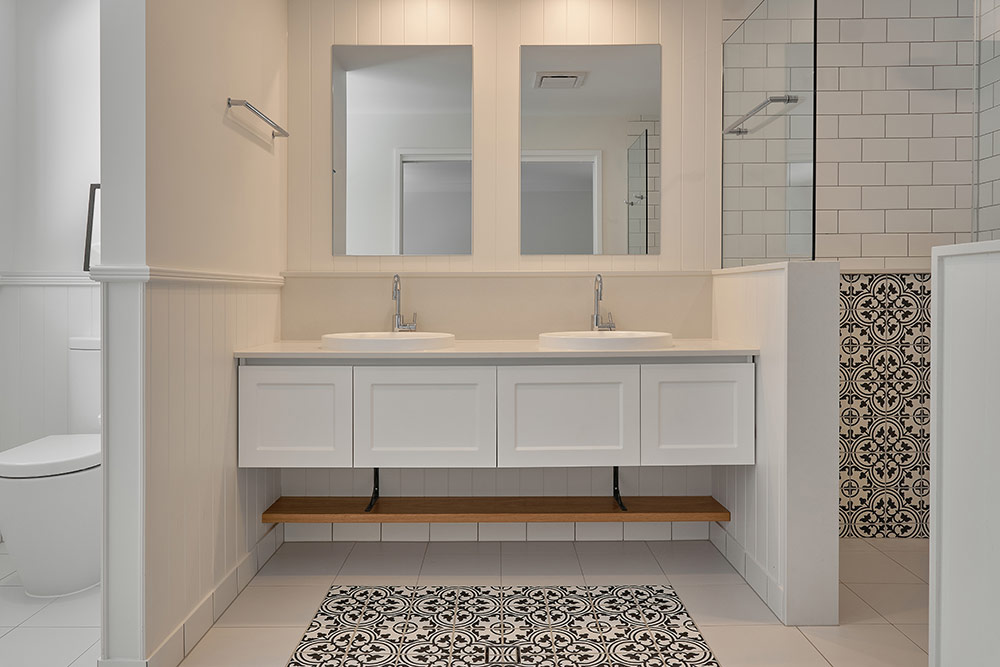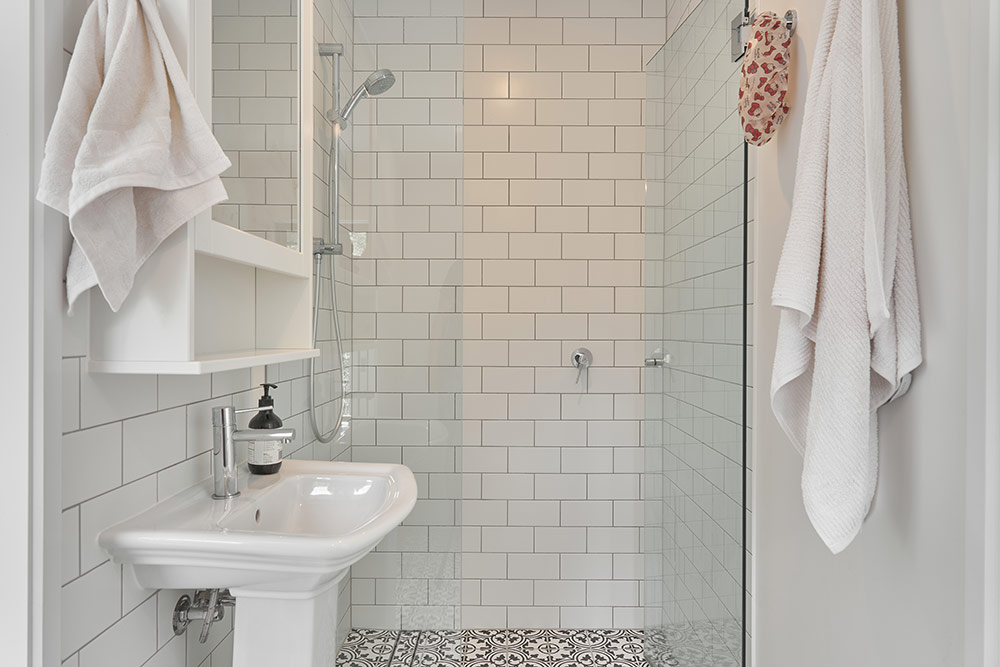 Awards:
Award – 2020 BDAQ STATE Winner: Best Renovation up to $350k
2020 BDAQ Gold Coast Winner: Best Interior Design
2020 BDAQ Gold Coast Winner: Best Renovation up to $350k.
Location: Currumbin Valley
‍Build Area: 535m2
‍Special Features: Glass Roof, Raked Ceiling, Skylights, Hamptons & French provincial style, encaustic tiles, recycled timber, white subway tiles, Carrara natural marble, natural oak flooring, wallpaper, VJ board cladding.
This amazing renovation was designed for a young family moving from Brisbane to Currumbin Valley, looking for a better quality of life close to nature, by the side of the Currumbin Creek. This was a very special project for the clients and also for us, having the opportunity to assist them in creating this dream home.
The couple has lived in Switzerland for many years and loves the French provincial style. However, they also wanted to have a costal touch, as they are also very close to the beach. A welcoming feeling was a must, as the family entertains a lot and wanted to make sure that the house would be ready to receive their friends and family.
The existing house was very hot in summer and very dark throughout the year. The flow between indoor and outdoor area wasn't working properly and there was no proper entry to the house.
We have created an entry statement with a flat roof and an entry door that leads to an open corridor with a glass roof between the outdoor entertaining area and the house to increase the light distribution into main living area. A new outdoor entertaining area was created with a hight raked ceiling with skylights for additional natural light.
The existing roof was lined with extra insulation and VJ MDF boards for the ceiling and louvre windows were added to the mezzanine level making the temperature of the house drop significantly from its original form.
The chosen concept mixes touches of classic French furniture (the couple had some beautiful original pieces brought from Switzerland), crystal chandeliers, refined details like skirting boards and cornices, paneled cabinetry connecting with the beautiful costal Hamptons' style, recycled timber and encaustic tiles. This combination showcases sophistication together with an extremely welcoming and warm feeling.
The colour palette is quite basic, with shades of off-white, natural timber, black & white, and soft greys, allowing for a timeless and elegant background to the beautiful artwork pieces that will be showcased along the house.