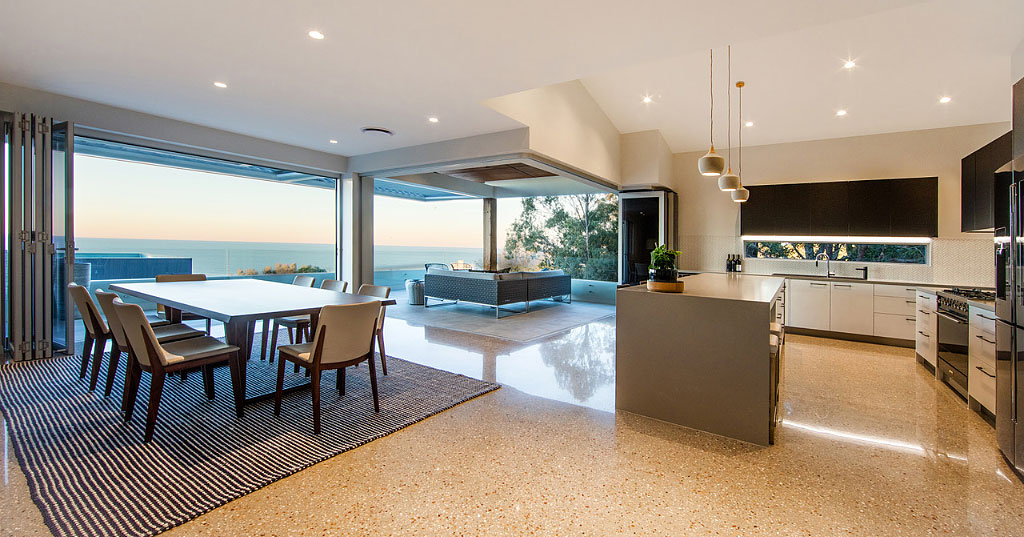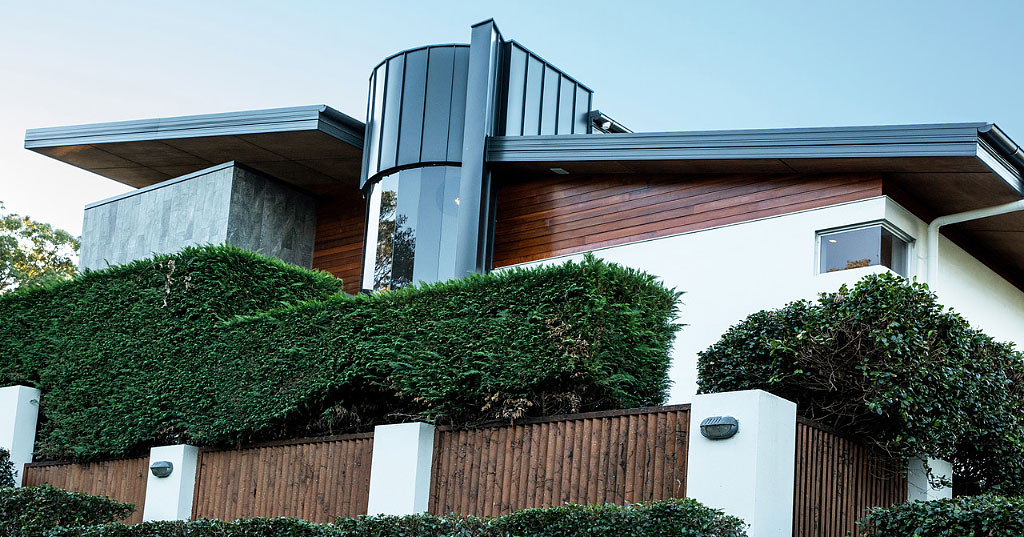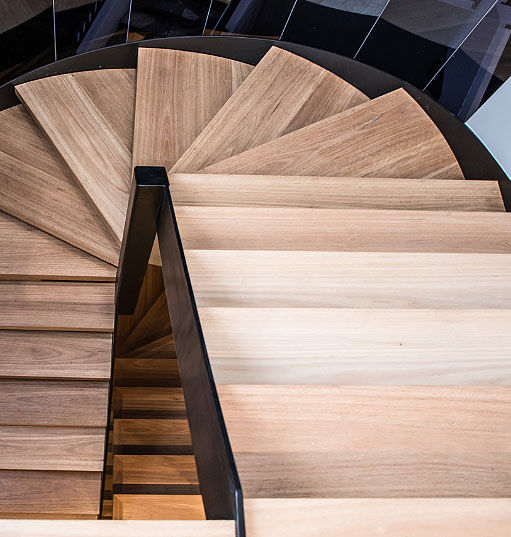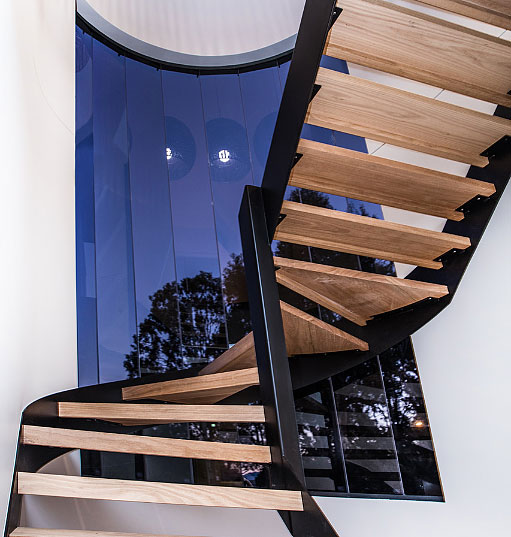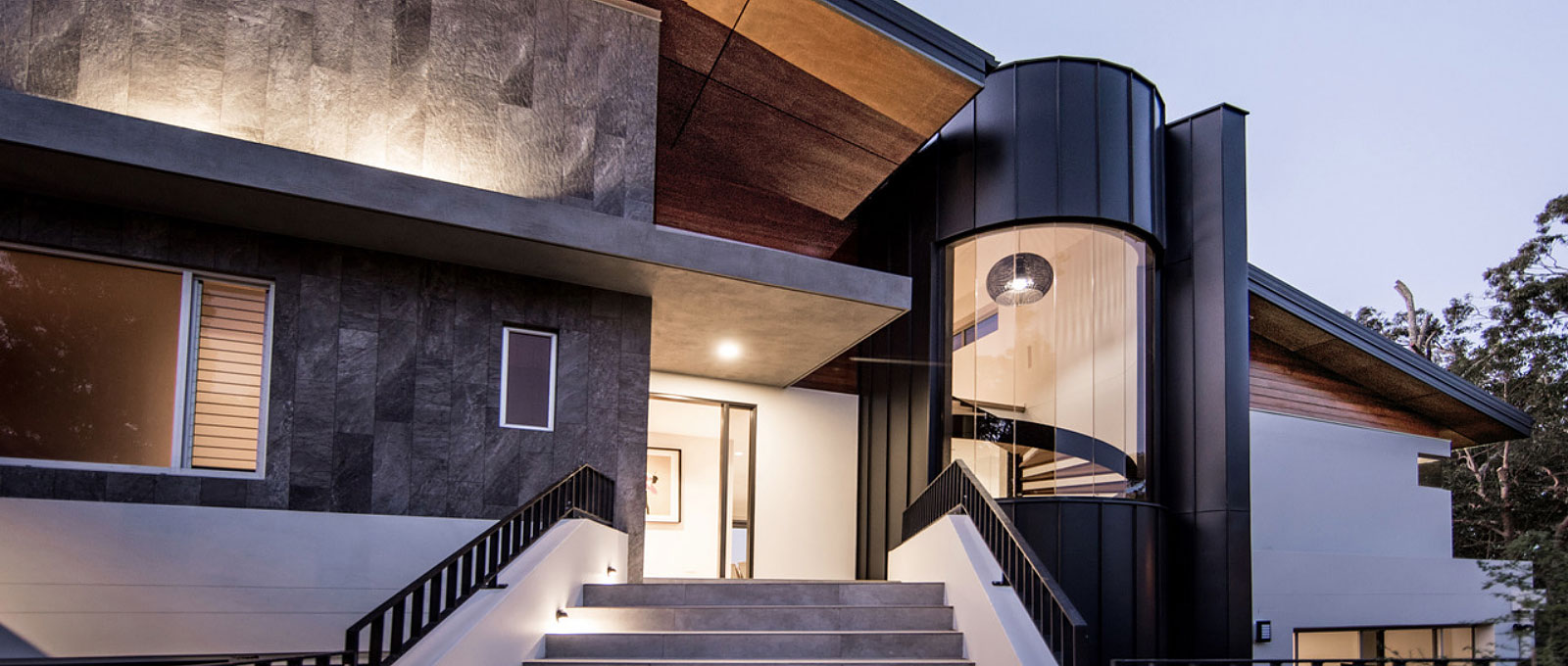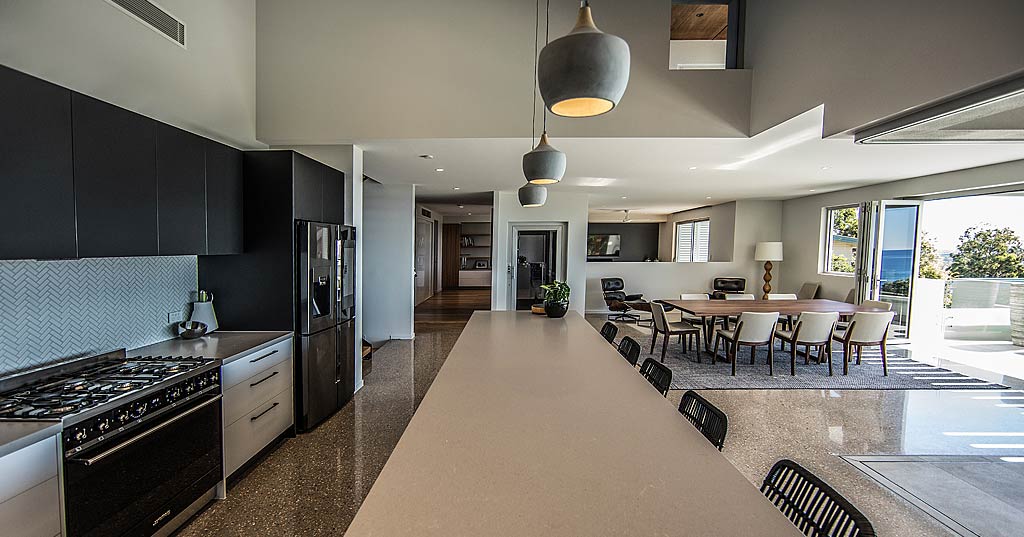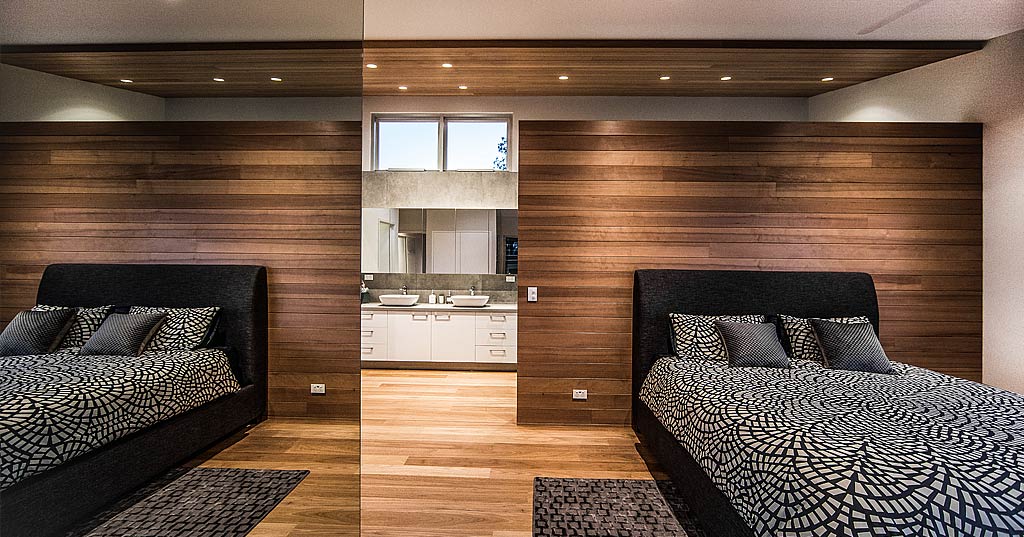 Awards:
2018 HIA Northern Rivers/ Gold Coast – Best Renovation between $800K and $1mil
2018 HIA Northern Rivers/ Gold Coats – Best Renovation of the year
2019 BDAQ State Commendation – Renovations and Additions
2019 BDAQ Gold Coast Award Winner – Best Renovation and Additions
Build Area: 600 sqm
Site Area: 433 sqm
Special Features: Zinc Cladding; Exposed Steel Staircase; Stone Cladding; Concrete Render, Openable Blades Roof
The owners of this house required extra space on the main floor level for living areas which intially had a small kitchen, dining, living and powder room but was also containing the main bedroom, ensuite and robe.
We created a whole new floor on an upper level to relocate the new master bedroom, ensuite, walk in robe, small living area and entertaining balcony for guests.
We then remodeled the main floor to expand the living areas creating a much larger kitchen with walk in butlers pantry, large dining area complete with a day bed overlooking spectacular ocean views, and a separated living area.
We gave the whole of the building a full face lift and added some new shapes to the faceade and structure to make the elevation interesting.